Our team has completed numerous renovations and remodels, from inception to completion, from New York to Florida. We can provide designs or ideas, whether you want a design for a floor plan, decor, tile patterns, paint or furniture, we're on it.
Please see our "custom" page galleries for tables, desks, shelves, vanities, mirrors, medicine cabinets, kitchen cabinets, drawers, pantries, doors, entertainment stands, nightstands, electronics and appliance housing, wine displays, gazebos, decks, pool and patio canopies, etc.
Don't forget to visit out our Pinterest "Custom" boards for projects, ideas and inspiration!
Have a plan or need some ideas?
We have a design team ready to give you ideas or suggestions based on many variables like space, timeframe, styles, features & budget. We can assist with ideas of everything from patterns of tile to custom furniture to complete renovations or remodels.
Residential
We have completed many residential projects that include luxury homes, luxury condos, single-family and multi-family homes & apartments.
 
Commercial
We also have plenty of commercial projects under our belt such as bars, pizzerias, hotels, cellphone stores, deli's, hotel rooms & spas.
Off-Angle Kitchen Rendering
Straight-On Kitchen Rendering
Bird's Eye Kitchen Rendering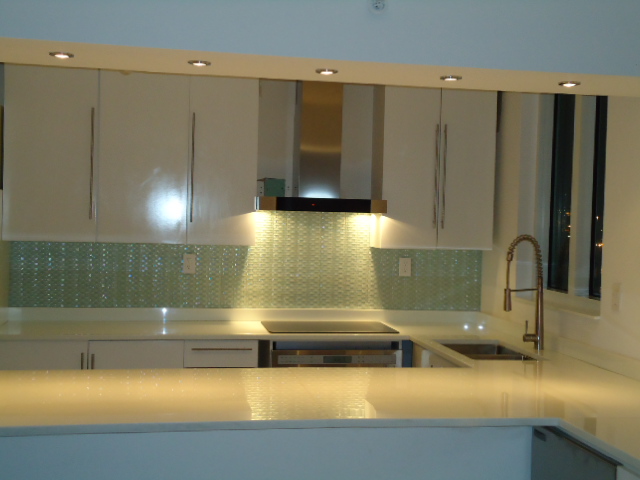 Kitchen Remodel
All electrical, plumbing, compound and painting work were completed by our team.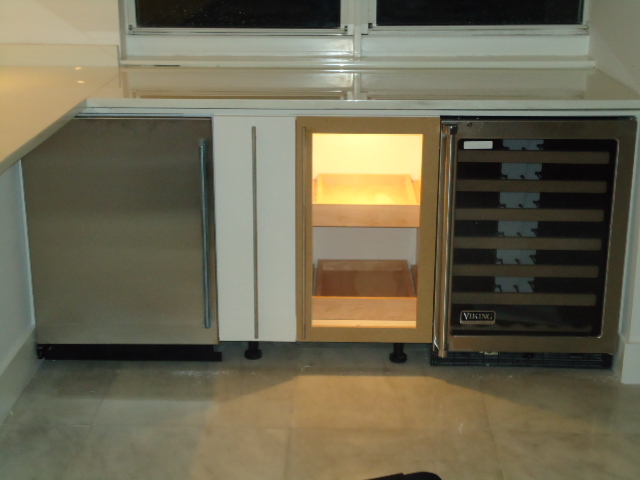 Kitchen Remodel
Custom made cabinets, verticle drawer and a wine display with pull out shelves made and installed by our team along with a mini-fridge and a wine refrigerator.
Master Bathroom Renovation
Our team installed all fixtures and tiles.
Lighting also installed by our team.
The cabinet island base was custom made to match the cabinets and were installed by our team with the countertop.
Master Bathroom Remodel
Our team installed all fixtures, tiles & the shower glass.
Guest Bathroom Remodel
Our team installed all fixtures, tiles & the bathtub.
Custom Made Shower Wall Box
Tiles also installed by our team.
Kitchen Remodel
The wood floors were also refinished.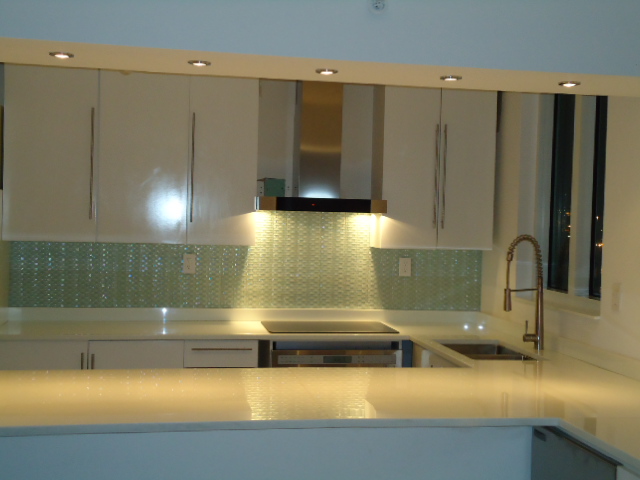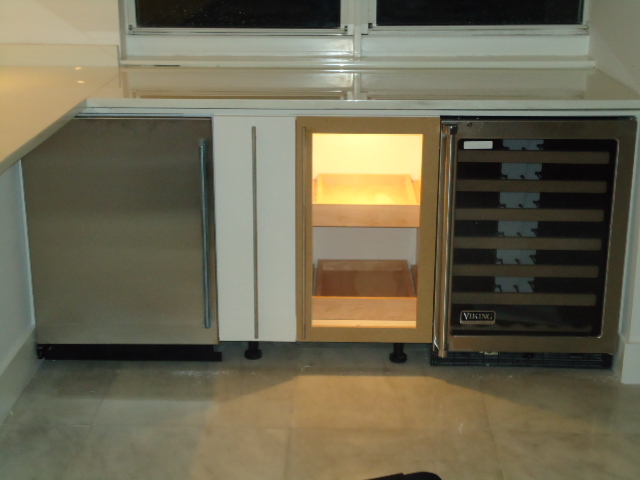 Please fill this form out and we'll get back to you, or call us!